MGM Targets
Auto-Poppers will significantly increase your productive practice time by eliminating the need to walk down range and stand up steel, or tape paper practice targets. The Auto-Popper is an excellent target for draw-shoot-reload-shoot practice, and incredibly easy to transport. The spring in the Auto-Popper is a "Guaranteed Forever" spring.
Standard Auto-Popper
This target stands 14" high and is only 4" across the widest portion of the target. The majority of the target is only 2" wide. This is one target you won't hit on accident!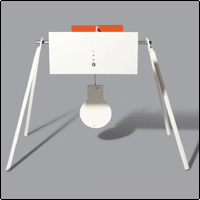 Flash Target
Intended to eliminate long range target resetting, the standard 10" circle with a 5" head hangs below a horizontal stainless shaft. When the target is hit the swinging motion of the target moved the white plastic down and the orange plastic up, so the shooter (and the range officer) get an eye full of orange.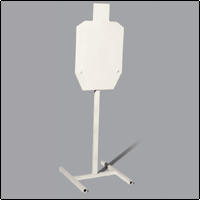 IPSC Target
The MGM Full Size IPSC Target is built with the same overall dimension as the standard cardboard IPSC target. The target comes with our standard tube steel "H" base and post that is used on all of our IPSC style targets.



US Popper
This target is 28" inches and is a smaller version of its well known counterpart the Pepper Popper. Lightweight and easy to move, this target is a necessity for every range.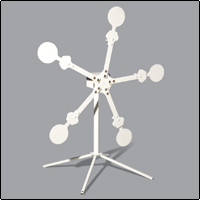 Whirlygig
This is one of the most incredibly innovative and FUN targets we've ever come across. We were able to simplify the target holding system, we added a single steel spring to the existing bolts. To set up for the next shooter, all you have to do is slide the target under the spring and it will easily fall into the "keyhole" that holds it.